Trusted Packers and Movers in Zirakpur
Moving is one of the toughest jobs in the world. Apart from the stress that this job has, a move whether big or small is critical, time-consuming, and energy-draining. And that's why, you need to hire JD Movers and Packers; one of the best packers and movers in Zirakpur.
Helping hundreds move across the globe each year:
We are a benchmark in the moving sector in the city. With a track record of serving thousands of clients for over a decade, our packing and moving services par excellence. As a professional packers and movers in Panchkula, we offer best relocation services locally, nationally, and internationally.
Personalised and Professional Moving Solutions
People have different expectations, needs, and budgets. That's why, we offer personalised moving services to meet the unique needs of clients. Whether you are moving locally or long-distance, our room shifting services in Zirakpur are committed to ensure that your move is a success.
We are people's choice for moving:
No two moves are the same. And moving a home/office/vehicle is quite expensive. We plan and attend to moving needs on a one-on-one basis. Hence, whether you need local movers in Zirakpur or national movers, we are always your affordable choice.

Dedicated packers and movers in Zirakpur:
For us, it's a successful home/office/vehicle relocation in Zirakpur only when a client enjoys our successful, affordable and stress-free moving service. Our packing and moving team prides itself on excellent customer service.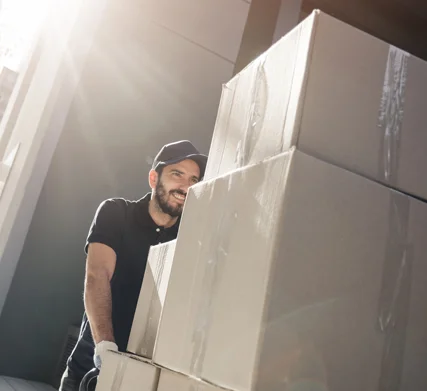 Why Choose JD Movers and Packers
I was a government employee in electricity department and recently retired from my job. I planned to shift back to my native place, a village near Hisar. I am thankful to JD movers and packers to complete the shifting of my 4bhk house safely and with care. They know how to handle household goods and are reliable packers and movers in Panchkula.
I'm a proud wife of a retired Indian Merchant Navy 2 nd Engineer. After the retirement we had a plan to shift to Kolkata for which we contacted JD movers and packers. We took their assistance and they did better than our expectations. It was totally an easy and quick shifting process.
I was a student in Chandigarh and recently got a job in Noida. I was excited and worried at the same time. I had very less time to relocate. I came across JD movers and packers through the internet and their team did a really brilliant job. I got every item in the same condition as it was packed. They used strong boxes and extra protective layers while packing. Choosing JD movers and packers was cool.
Expert Packers and Movers in Zirakpur to Make Moving Successful
We provide a comprehensive range of services, including packing, loading, transportation, unloading, and unpacking. Our goal is to make your move as hassle-free as possible, so you can focus on settling into your new home or office. This makes us the top packers and movers in Zirakpur. Contact us today to schedule your move and experience the JD Movers and Packers difference.Commitment to quality and continuous improvement for customer satisfaction:Our expert team of house relocation services in Zirakpur, Punjab consists of experts who have years of experience in the field of transportation. Also, to make our clients' moves better we come with technologically advanced tools and tackles. This ensures that your move is seamless and stress-free.
Email: hello@jdmoversandpackers.com
Frequently Asked Questions
Have a question in mind? Don't hesitate and Connect with us directly!
Does JD Movers and Packers provide insurance for damaged items during a move?
Yes, as an organized moving company in Zirakpur, we assist in getting insurance before a move takes place.
Can I track my belongings during a house shifting?
Yes, our house shifting services in Zirakpur come with tracking services. This allows one to know the live location of his belongings during a move.
How much do the services of a movers cost?
With increasing prices of diesel and petrol in India, every service that depends on it is also on the rise. That's why, to move, we provide customised services like packing, loading, unloading and unpacking services as per our client's needs.
Contact us at (981) 3796-966 to get a free quote as per the type of service you require and the distance of your move.
Do home and office relocation services in Zirakpur provide unpacking services after a move?
As a reliable Zirakpur packers and movers, we provide unpacking services after relocating a home or office.