Fast and Efficient Packers and Movers in Kharar
Choosing a quick, convenient and secure packers and movers in Kharar is the first step to a great move. Your search ends here. Hire JD Movers and Packers who offer complete pack and move services in the city.We are a rare moving solution provider with a wide range of car, office and house relocation services.Our moving services range from packing, loading, transit, and unloading to temporary storage and even unpacking. With years of moving experience, serving thousands of clients so far, we have the reputation of providing high-quality office and house shifting services in Kharar at affordable prices.
Affordable House Shifting Services with Best Quality
At JD Movers and Packers, we understand that moving is a stressful and time taking task. As a top moving agency in Kharar, we offer a door-to-door seamless packing and moving service.
Our comprehensive packing and moving services in Kharar for home and office relocation are smooth and stress-free. Our experienced packers and movers in Mohali use high-quality packing materials to ensure that your belongings are protected during transit. Also, we run the extra mile to offer exclusive unpacking services to help you get quickly settled into your new home or office.
We are a popular car and bike packers and movers in Kharar.Car and bike packing needs a certain level of expertise. Because, one loophole can damage a costly product. Secondly, any damage during car or bike transport can leave the vehicle unusable or faulty. Which is why, we use the latest packing materials and techniques to safeguard our client's vehicles. Also, we have specialised vehicle moving closed trailers or containers for safe vehicle moving.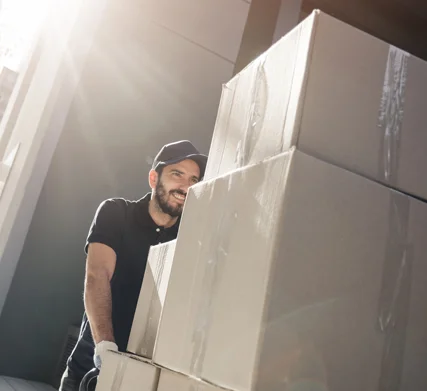 I was a government employee in electricity department and recently retired from my job. I planned to shift back to my native place, a village near Hisar. I am thankful to JD movers and packers to complete the shifting of my 4bhk house safely and with care. They know how to handle household goods and are reliable packers and movers in Panchkula.
I'm a proud wife of a retired Indian Merchant Navy 2 nd Engineer. After the retirement we had a plan to shift to Kolkata for which we contacted JD movers and packers. We took their assistance and they did better than our expectations. It was totally an easy and quick shifting process.
I was a student in Chandigarh and recently got a job in Noida. I was excited and worried at the same time. I had very less time to relocate. I came across JD movers and packers through the internet and their team did a really brilliant job. I got every item in the same condition as it was packed. They used strong boxes and extra protective layers while packing. Choosing JD movers and packers was cool.
Our goal is to make your relocation experience smooth and stress-free
Our team of skilled professionals has experience in handling various hurdles that hinder a smooth move.
We use the latest equipment and techniques to ensure that your belongings safely and securely reach your new destination.
Our expert packers use high-quality packing materials to keep your belongings safe and secure from damage, heat, rain, and dirt.
Our logistics company in Kharar owns a fleet of moving trucks and trailers. This prevents wasting time in transportation glitches. Also, this ensures a damage-free car / bike shifting service for our valuable clients.
Our uncontemporary unpacking services are a rarely found service for a quick settlement in your new home or office.
Email: hello@jdmoversandpackers.com
Frequently Asked Questions
Have a question in mind? Don't hesitate and Connect with us directly!
What services do JD Movers and Packers offer?
JD Movers and Packers is a successful moving company that provides complete home, vehicle, and office and industrial relocation services, apart from storage facilities.
Do you move locally in and around Kharar?
Yes, we provide local packing and moving services in and around Kharar.
How can I book your Movers and Packers service?
Just give us a call at 9813796966 to book an appointment or to get a free quote for our movers and packers services.
Do you provide packing services in Kharar?
Yes, we provide professional packing services with the best-quality packing materials. Whether it's a household, an office, or a vehicle, we provide expert packing services.