Convenient Packers and Movers in Mohali
Moving is easy when you choose the right movers for the move. JD Movers and Packers is a well-experienced and trusted packers and movers in Mohali. We are a reliable moving service in the city that makes office/home or vehicle relocation services in Mohali super easy and convenient.Made to order moving services in Mohali:An interesting fact is that we curate moves as per the client's budget and moving needs. Which is why, people feel confident calling us right away to discuss their moving needs. Our relocation services are a success because of trained professionals, punctuality, and 24×7 customer support.
Professional Packing and Loading Services for a Safe Move
Equipment and furniture need caution during moving. Our Professional packing service ensures that during a house shifting process in Mohali, clients' properties are packed safely for transportation. Similarly, during loading, it's the skill of a moving team to place every piece of furniture and package just like the tabs of a puzzle.Pre-moving services:Planning and executing a move is the first step towards making a successful relocation. A home or office relocation doesn't have to be as complex as people feel. It's our packing and moving services in Mohali that make every relocation simple and easy.
A movers company that cares and keeps your move stress-free:
With an experience that stretched more than a decade, we are an efficient packers and movers in Mohali. Our office/vehicle/house shifting services are crafted to take complete care of small as well as big moves. Our complete and professional packing and moving service for bike and
car transport service
make us a "best bet" in all kinds of shifting services.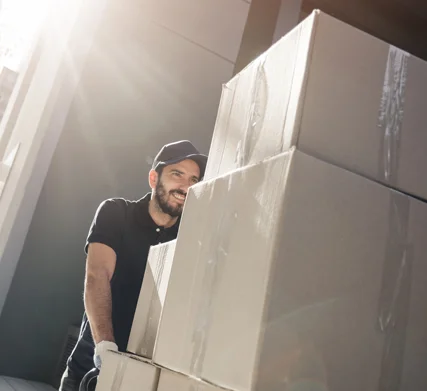 Why Choose JD Movers and Packers
I was a government employee in electricity department and recently retired from my job. I planned to shift back to my native place, a village near Hisar. I am thankful to JD movers and packers to complete the shifting of my 4bhk house safely and with care. They know how to handle household goods and are reliable packers and movers in Panchkula.
I'm a proud wife of a retired Indian Merchant Navy 2 nd Engineer. After the retirement we had a plan to shift to Kolkata for which we contacted JD movers and packers. We took their assistance and they did better than our expectations. It was totally an easy and quick shifting process.
I was a student in Chandigarh and recently got a job in Noida. I was excited and worried at the same time. I had very less time to relocate. I came across JD movers and packers through the internet and their team did a really brilliant job. I got every item in the same condition as it was packed. They used strong boxes and extra protective layers while packing. Choosing JD movers and packers was cool.
Providing a Personalized Shifting and Settlement to a New Place
Apart from packing and transporting the packages, our post-move services take care of our client's needs even after a move. Our door-to-door services ensure that the client gets their packages delivered right to their doorstep. Not only that, we run the extra mile wherever we get a chance. From reassembling furniture to putting heavy furniture at the right place, we help in every way to settle down successfully.All-round post moving services:Moving may sound like one of the most stressful jobs in the world. Our complete moving services take away the stress of clients. Secondly, our top packers and movers company in Mohali carefully crafts services that take care of every aspect of movingP
Email: hello@jdmoversandpackers.com
Frequently Asked Questions
Have a question in mind? Don't hesitate and Connect with us directly!
Is JD Movers and Packers eco-friendly packers and movers in Mohali?
Yes, with growing awareness, we choose to be eco-friendly relocators in the city of Mohali. We use recyclable packing materials and prefer to use reusable plastic containers to minimize the carbon footprint of a move.
Does your office and house shifting services in Mohali assist with disassembling and reassembling furniture during a move?
Yes, for shifting houses and offices we disassemble and reassemble furniture.
Are your room shifting services in Mohali affordable?
Yes, our house relocation services in Punjab are custom-made as per client's needs and budget. We don't compromise on quality and have competitive pricing in the market.
Do you provide moving services for large corporations?
Certainly. Our reliable and efficient moving services cater to every small and large sized move.